My Crystal Bridge is a global business based in New Jersey, US and Beijing, China. We are a proud supplier of Chinese cloisonne jewelry, cinnabar lacquer & snuff bottles.
The founders of My Crystal Bridge are a sister and brother team. Both siblings grow up in the culture and history rich city of Beijing China. The sister immigrated to US in the early 1990s and established her life in New Jersey. The brother has been building his own arts and antiques business in Beijing China.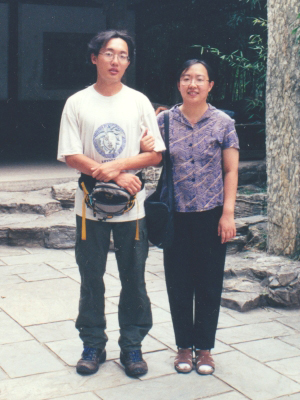 In year 2008, the siblings decided to join forces to establish an international interior decoration arts business based on Asian artifacts between US and China. In year 2009, My Crystal Bridge is open for business.
With our presence in both the east and west, we can bring the most genuine Asian interior decoration products to the western world and provide first hand customer requirements and feedbacks to our Asian suppliers. We hope our effort will bring western homes a touch of stylish Asian decorations.
We supply all sorts of Chinese cloisonne products, such as cloisonne jewelry, cloisonne vase, cloisonne plate, etc. One of our specialties is to find the best cloisonne jewelry in China. The cloisonne jewelry products we carry include but not limited to cloisonne hair chopsticks, cloisonne bracelets, cloisonne bangles, cloisonne ear rings, cloisonne rings, and cloisonne necklaces.
We can provide any cloisonne products in volume. We offer deep discounted price to our wholesale buyers. If you are interested in buying in volume, please contact us.
As for the name of our business, My Crystal Bridge was chosen to symbolize the virtual connection our business is building between the eastern and western cultures and art traditions.